Callanan is deeply rooted in the communities in which it operates.
At Callanan, we understand the importance of community service and we pride ourselves on the impact we have made in people's lives as a company.
Each year, we continue to work with local charities and organizations and help them in any way that we can. Whether it is through a donation of money, material or time, the Callanan team is always there to help.
Building Better Communities
Our goal is to help as many people and organizations as we can. Over the years, our "Callanan Cares" program has supported causes through volunteer projects, fundraisers, financial and material donations, and awareness campaigns.
Environmental Stewardship
As the world continues to change and our environment is increasingly impacted by human behavior, it is everyone's responsibility to do their part protecting our wildlife. That is a responsibility we take very seriously at Callanan.
We need to do more than just comply with legislation and regulatory agencies in order to make a difference.
Every little bit counts, which is why we incorporate recycled materials into our asphalt production, participate in volunteer activities and contribute to organizations that promote a healthy environment.
We also maintain a Certified Wildlife Habitat and Pollinator Garden at our Cordell Road Facility in Schenectady, NY.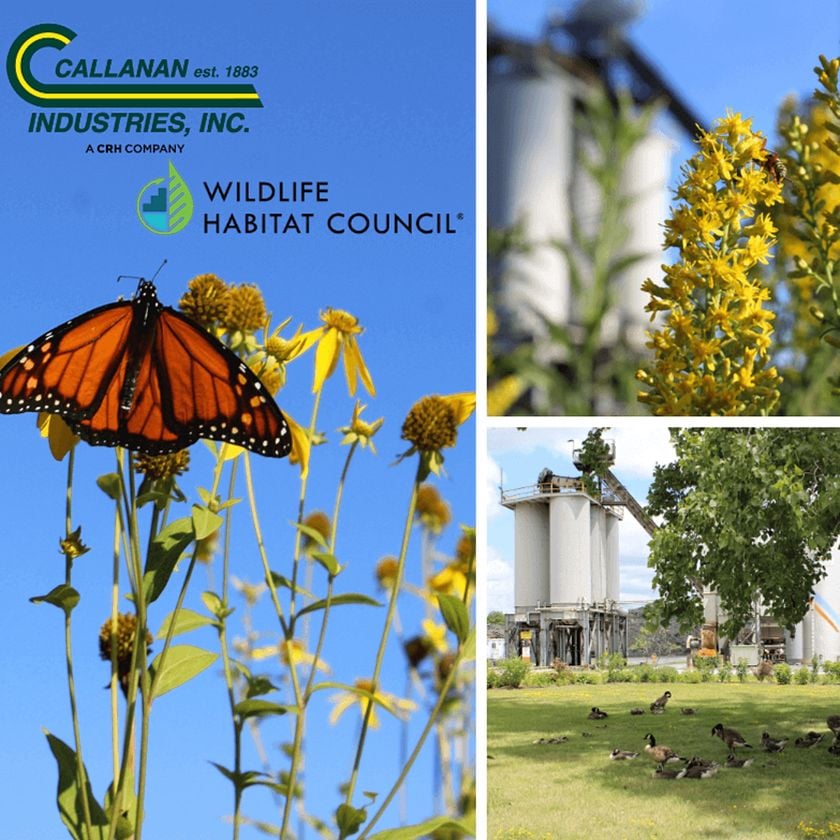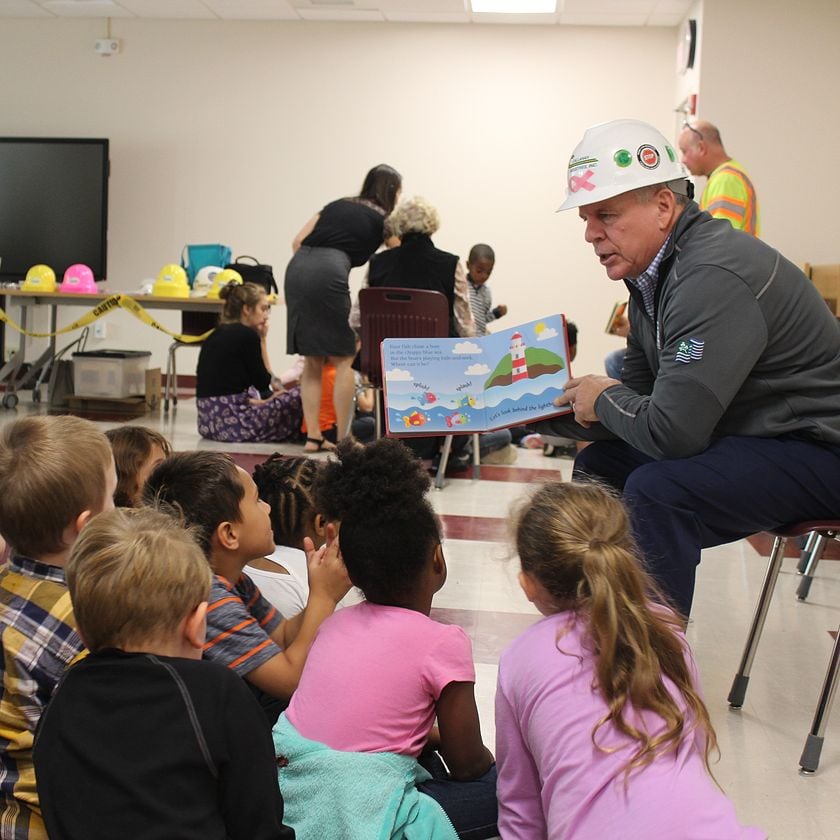 Education Initiatives
We believe that education is a cornerstone of success and we make every effort to support students, teachers, and the community at large in their quest for education.
Our education initiatives are vast and various because there is so much to learn! Whether we are attending career fairs, reading to students, hosting tours at our facilities, or sponsoring scholarships, we do our best to not only provide access to education, but to also teach students about our industry and all of its opportunities.
Health and Medical Support
Healthcare is a basic human need, but unfortunately, not everyone has access to it. Our annual Blood Drive is one of our favorite ways of giving back and our employees have helped to raise thousands of dollars through fundraisers and raffles for medical causes from cancer to mental health.
Callanan is also proud to sponsor many walks, races, and other events that support medical research and provide assistance to local individuals who need help paying their medical bills.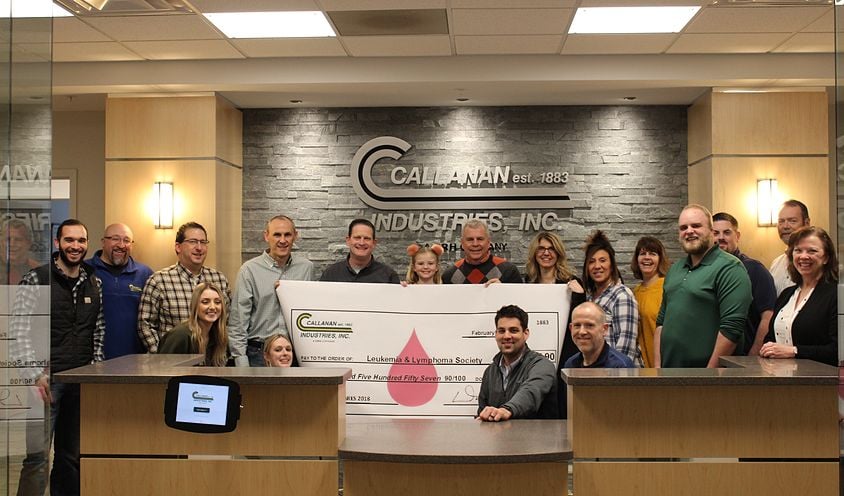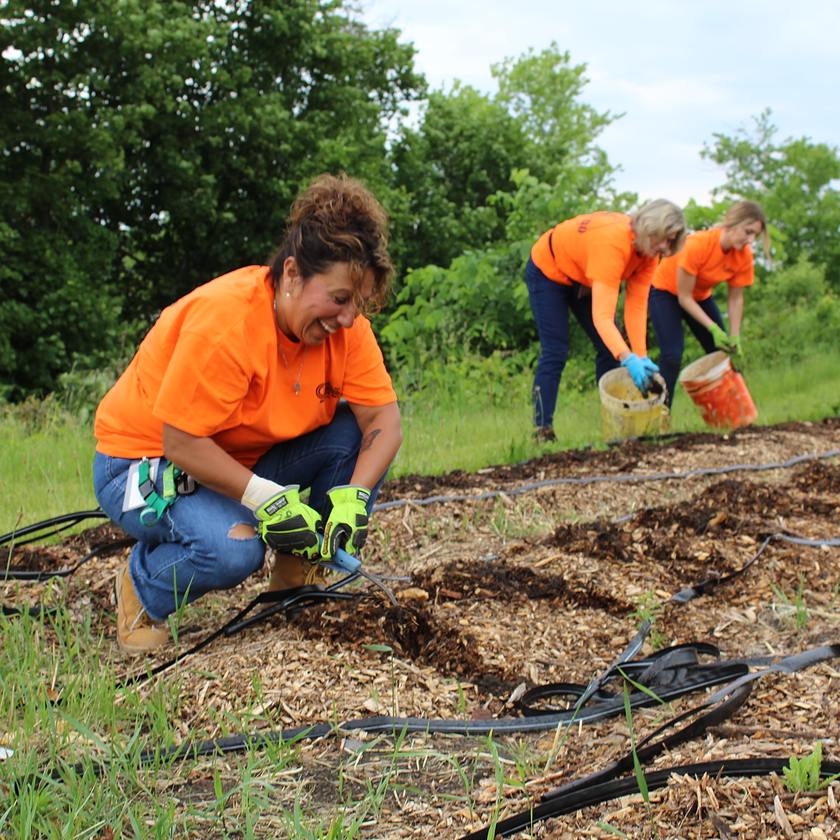 Community Services
We are proud of the communities that we live and work in and we want to do our part to not only keep them going, but improve them. In order to do that, Callanan and its employees get involved at every level. From interns to senior leadership, everyone rolls up their sleeves to give back.
We hold donation drives to collect food, clothes, and hygiene items for those that need them. We prepare and serve meals for the hungry. We build community gardens and clean animal shelters. Our employees are passionate and invested and we are here to help.
Public Service Announcements
Part of our Corporate Social Responsibility model is using our platforms to bring awareness to causes that impact our community. We partner with organizations to highlight issues and help spread their messages to as many people as possible in order. Our "Slow Down. Move Over" and "Addiction Helpline" campaigns have collectively helped to save countless lives.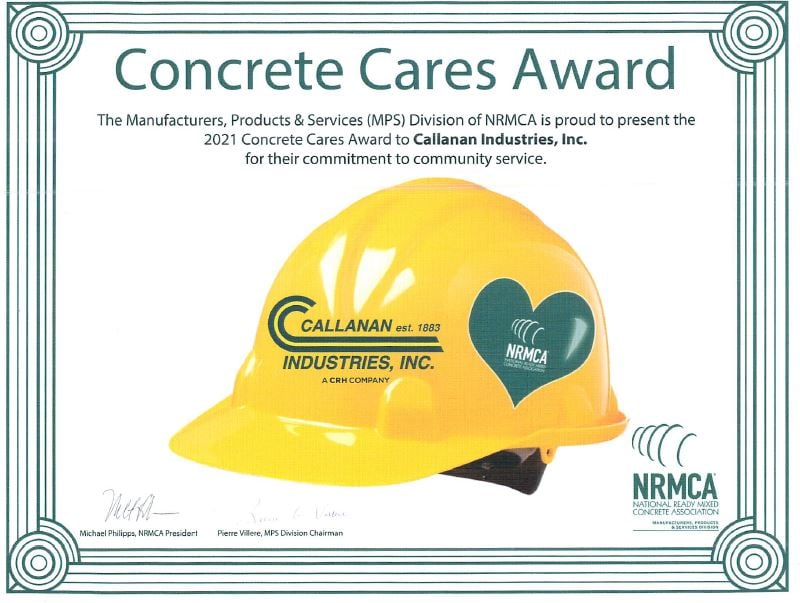 Community Awards and Recognitions
Community Involvement Projects
Learn more about our community involvement projects